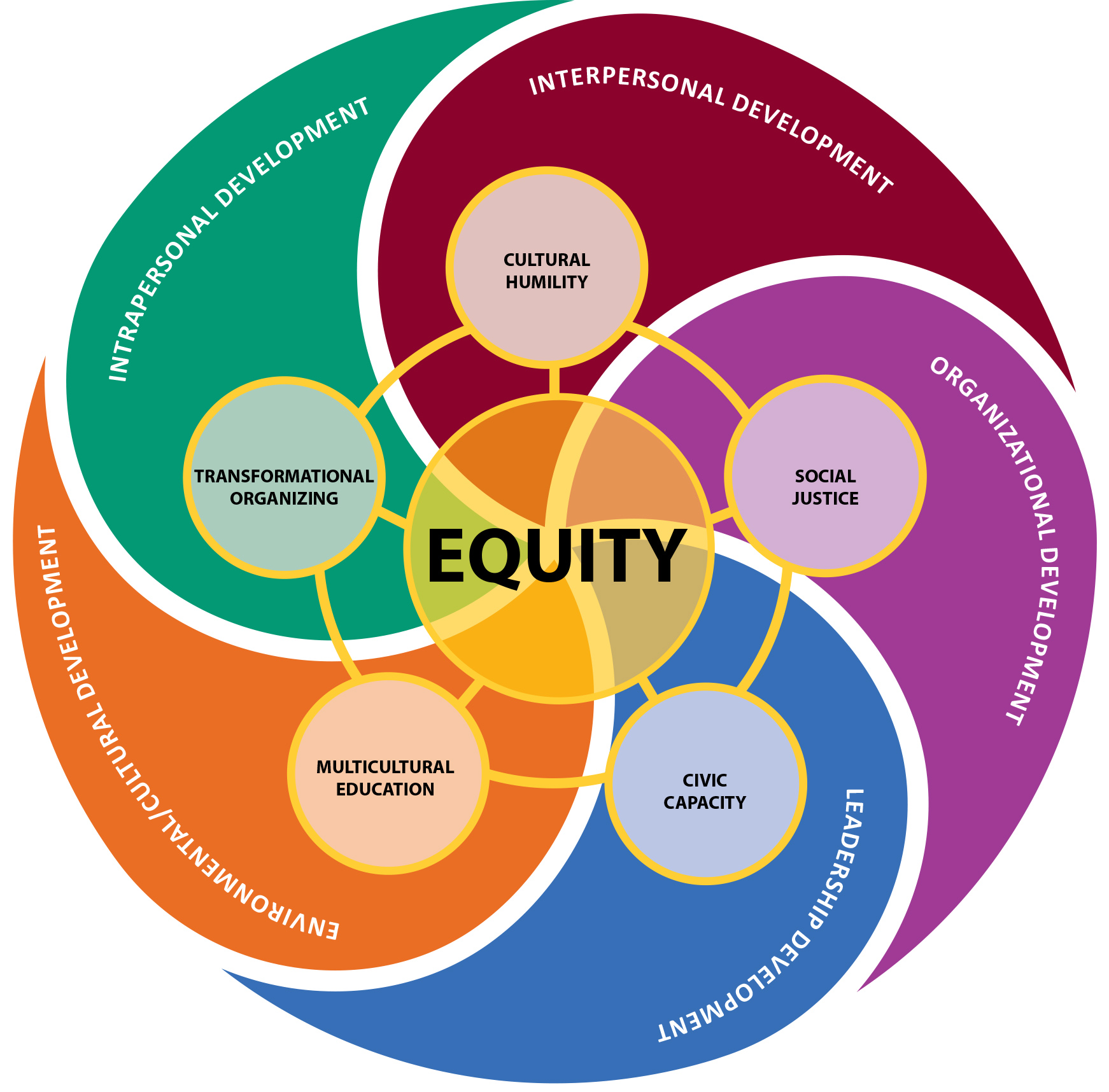 Equity in education is the recognition that to ensure everyone has equal access to "achievement and opportunity" requires arranging resources and experiences based on the individual's strengths and weaknesses, and the social context/history that has either privileged or hindered certain groups, regardless of merit.
Equity vs. Equality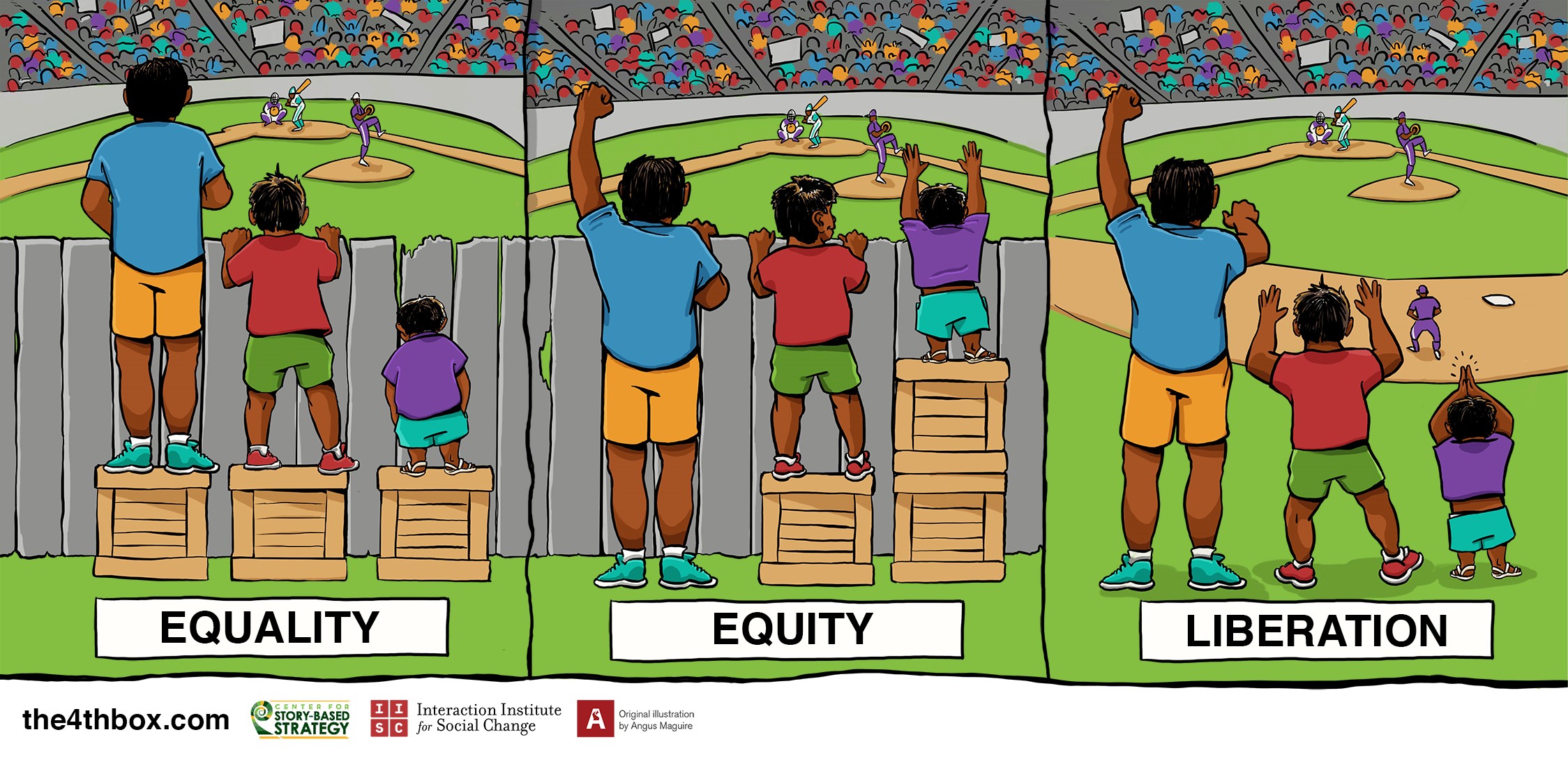 Equality seeks to in sure everyone receives the same resources. Given our society's history equality is an real issue. Furthermore, equality is relatively easy to monitor. One simply has to count distribution. However, equality alone will codify the status quo (current power structure). Whatever the current gaps in power and privilege will be perpetuated.
Equity seeks to ensure everyone has access to and can utilize resources that they need to meet the goal (i.e. thrive). Equity requires a higher level of competency, assessment and willingness to engage solutions. Equity work often comes with some discomfort. In that, it challenges historical power structures privileges and seeks to get at the root issues/barriers of growth.
Ultimately, in a society that has "life, liberty, and the pursuit of happiness" as its core Ideals, the goal of education must be Liberation; that is, the removal of barriers to life, liberty, and the pursuit of happiness.
Policy Brief: Ten Steps to Equity in Education
Design
Limit early tracking and streaming and postpone academic selection.
Manage school choice so as to contain the risks to equity.
In upper secondary education, provide attractive alternatives, remove dead ends and prevent dropout.
Offer second chances to gain from education.
Practices
Identify and provide systematic help to those who fall behind at school and reduce year repetition.
Strengthen the links between school and home to help disadvantaged parents help their children to learn.
Respond to diversity and provide for the successful inclusion of migrants and minorities within mainstream education.
Resourcing
Provide strong education for all, giving priority to early childhood provision and basic schooling.
Direct resources to the students with the greatest needs.
Set concrete targets for more equity, particularly related to low school attainment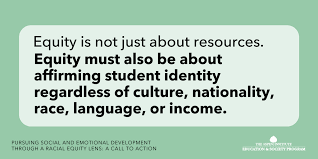 Additonal Resources:
A quick lesson on institutional racism
http://www.nnstoy.org/social-justice-equity-education/

/